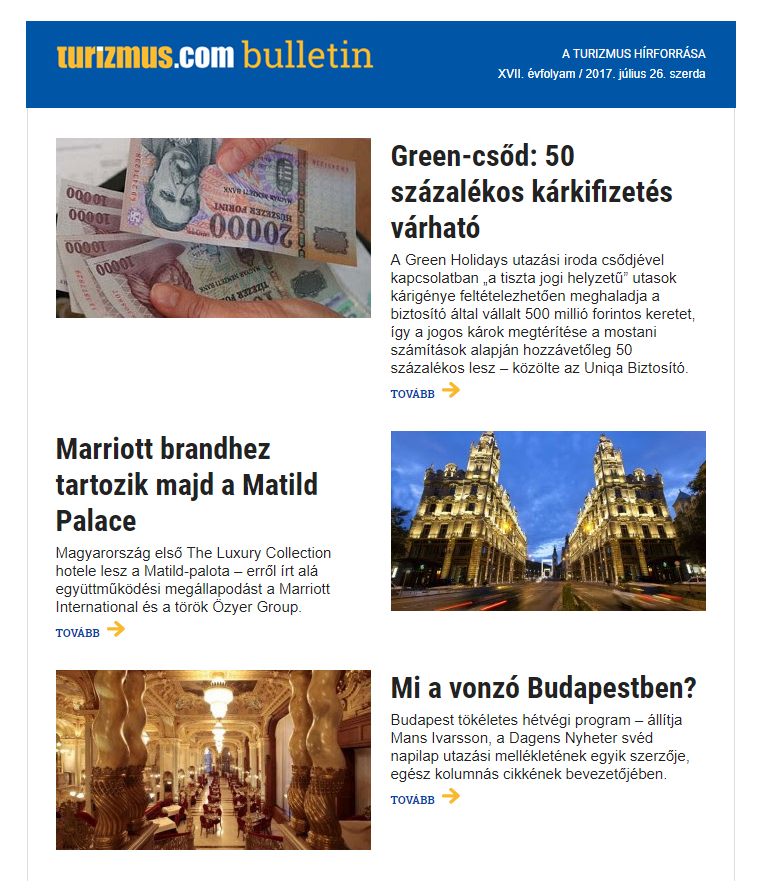 The tourism profession's free online daily is distributed to more than 25,000 readers registered with independent e-mail addresses. It includes the latest news and information about domestic and global tourism.
We also arrange the despatch of corporate Special Editions (Edm)to the entire subscriber base or to segmented lists.
Turizmus.com bulletin media offer >>
Please contact us for further information and customized offers.
Mentés